When he was being treated for leukemia, actor Evan Handler learned that being a "
bad patient
" is literally a matter of life and death:

In many ways, Handler is the ultimate empowered patient. "I learned that I must always remain in control, double-check everyone's work, and trust no one completely," Handler wrote of his approximately eight months in the hospital. "I must have been sheer hell to be around. But I know that my cantankerousness saved my life on several occasions."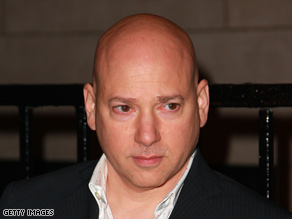 Being a "bad" patient probably saved his life.
—Mellow Monk

Go to the Mellow Monk tea page
Subscribe to the blog feed (RSS)