It's not actually the teahouse itself that's scary; it's the steep
cliffside path
you have to navigate to get to it.
These online photos are probably as close as yours truly will ever get to this mountaintop shop, which is located somewhere in China. If anyone knows exactly where this is, please use the comment feature to let us know.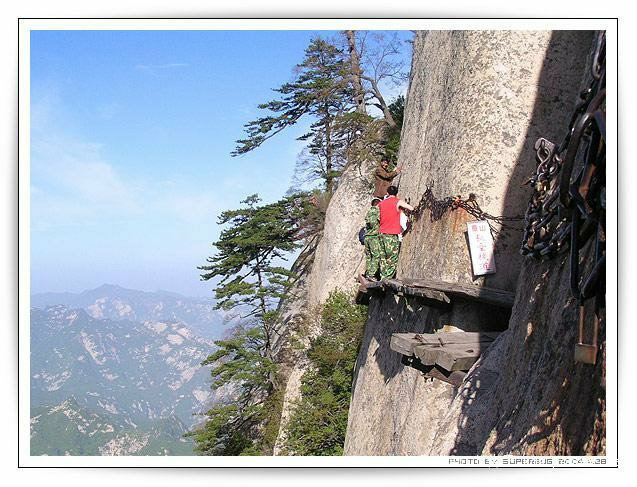 Ah, to be young and fearless.
—Mellow Monk

Go to the Mellow Monk tea page
Subscribe to the blog feed (RSS)