They look like the set of one of those post-apocalypse movies, but they're not—they're real-life
modern-day ghost towns
in Japan.
The captions are all in Japanese, but the photos are pretty much self-explanatory. There are resorts that went under because of bad business decisions, and a few sites (including an entire
island
) that were left in the wake of Japan's collapsing coal industry.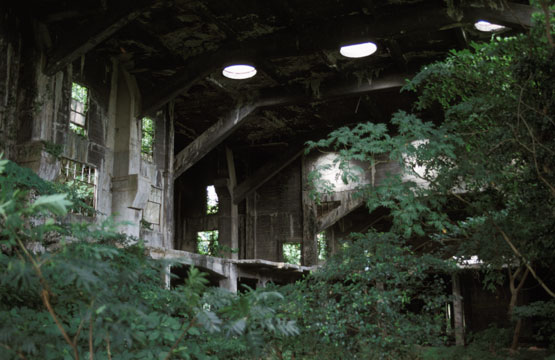 An abandoned glass factory next to an abandoned shipyard near the port of Imari.
—Mellow Monk

Go to the Mellow Monk tea page
Subscribe to the blog feed (RSS)