Slate.com has a neat
slideshow of footbridges
. It may sound boring, but it's not. Some of these footbridges look downright inviting. I wish I were on one right now—especially the first one (shown below).
Once the first picture in the slideshow comes up, click on the ">" to advance through the slides.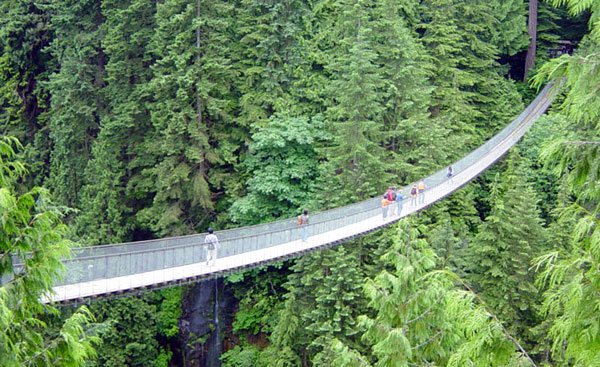 Capilano Bridge in North Vancouver, Canada. For some, it could be terrifying. For others, a real blast.
—Mellow Monk

Bookmark this blog
Go to the Mellow Monk tea page
Subscribe to the blog feed (RSS)