No, Ichiro's
not going crazy
. He's just opening up a little—and engaging in obfuscation that is a lot more clever than a lot of folks realize.

Cultural differences are also at work. Athletes in Japan aren't subject to the constant barrage of questions like they are in the States—and the questions they are asked aren't nearly as personal as the questions American reporters ask. (Such as, "How did you feel when you signed that $50 million contract?")


The Japanese tend to be very personal people who are uncomfortable discussing their feelings or personal details of their lives with strangers. So Ichiro's goofy statements may just be a way to avoid talking about something he's not ready to share with the entire world. And it's more polite—at least in Japan—than saying, "I'd rather not talk about that."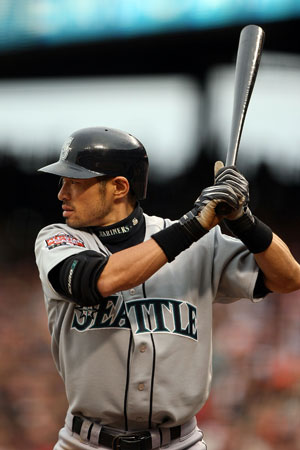 At a press conference, Ichiro revealed that his dog Ikky played a role in the slugger's decision to stay in Seattle: "He said, 'Woof, woof, woof,' which meant, 'Stay, stay, stay,' " Suzuki told reporters in Japanese. "Of course, I listened." I am not making this up.


—Mellow Monk


Go to the Mellow Monk tea page
Bookmark this blog
Subscribe to the blog feed (RSS)